I asked him if he bikes, and I thought, what a stupid question as he was dressed in spandex at the market ordering a waffle.
That's how our conversation started. He reminded me of my dad.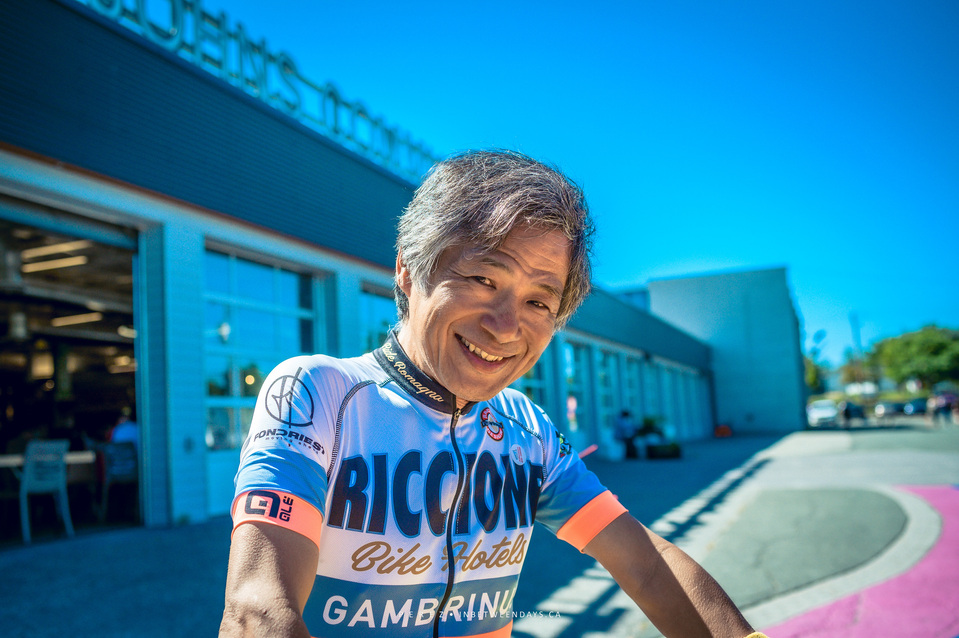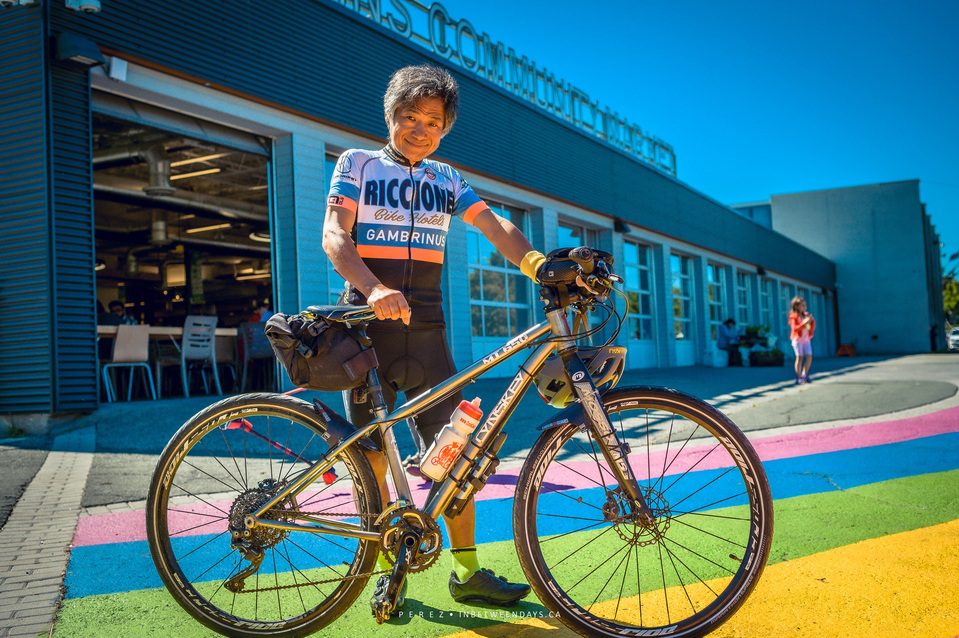 Paul asked me to sit with him as he ordered his last meal at the St. John's Farmers' Market before flying back to Hong Kong.
He said he had to go back, and if he stays any longer, his wife told him to not return.
Mr Nung is a retired school teacher from Hong Kong. He arrived in Vancouver for vacation. He and 17 other people from all over the world rode their bikes accross Canada, heading towards Newfoundland. They only camped at places on the way here.

"Montreal was very nice, I like Montreal. The food and culture was beautiful there".
"There was a storm in the prairies, and we had to go right through it. We couldn't camp. It was very dangerous."
Then we talked about what was happening in Hong Kong.
Before all this, I had an idea what was going on from reading articles online. Mr. Nung talked about his views on democracy there, it was an eye opener to hear it from someone who was in the line of fire. He still has family there, his students are currently there protesting and a lot of people are getting hurt and put in jail. It was very sad, and he said he cried many times, during his ride towards St. John's.
"I want to take my chinese students on a trip to here. Create some program where they get to experience what I did by riding through Canada. I want them to experience the culture here, the clean air, freedom.
This man had a lot to say, his story had to be told. He was worried for the future of students and the younger generation in Hong Kong. I was speechless and I didn't have an answer for him. He was very kind when I asked to take his picture before he left. I had to leave for another photoshoot. We walked outside and officially introduced each other and exchanged emails. I took three last good pictures of him before we parted.
"It was very nice to meet you Mr. Nung,"
"Click!"
- R